Active Holidays for Everyone
Date Published: 5 May 2018
Whilst many people go on holiday for rest and relaxation, there are a number of people who prefer a more adventurous holiday.
---
An active holiday can range from booking your stay to take part in a particular event, to choosing an area to branch out and explore. Regardless of the reason for your visit, we have a few suggestions to ensure your holiday is as active as you want.

Running
Whether you are an avid runner or a beginner still finding their feet, there are loads of places in Scotland to get your runner's high.
Park Run Tourist
Maybe you are a Park Run loyal, maybe this is the first you have heard of it. If you are looking for a lower intensity run to keep you moving during your break then why not register for Park Run and find the local route near your holiday home? It's free to join and open to all, and with a friendly volunteer team in every location, you are sure to feel local in no time!
You can find your nearest Park Run here.
With your barking friend? Park Run also allows four-legged companions to run alongside their owners on a short leash, so you can get fit with them.

Ultra-Run

If you are a more seasoned long-distance runner, then perhaps it is time for you to branch out into the ultra-run community. These routes are described at marathon plus and range from the standard 26.2 miles to the further of 100 miles over a number of days. Though these may not be for the faint of heart, if you are full of adventure this might tickle your fancy. Our suggested on is the Cateran Trail Ultra which takes place in Spittal of Glenshee every May.

Hiking
If running is too fast for you, then the next option is a hiking holiday. There are far too many routes in Scotland for us to discuss, but we have picked out a couple of our favourites.
Hill Climber
If you are hill inclined (pardon the pun) then seek out one of Scotland's many great peaks. From Munro to Mountain, the country has a vast range of heights to be conquered. If you are looking to bag a couple of Munro's then head over to Loch Lomond & The Trossachs National Park, which is home to the well-known Ben Lomond, and the not-quite Munro peak, Ben Ledi. Both climbs boast stunning views from their peak and are an excellent challenge come rain or shine.
Flat Lover
Should you be looking for the same stunning views with less of a climb, then head up to Highland Perthshire and trek your way across Schiehallion. The low-intensity route has a steady incline which allows for the less experienced hiker to climb the routes, and with views that stretch far over Loch Tummel and the peaks of Glencoe.
Cycling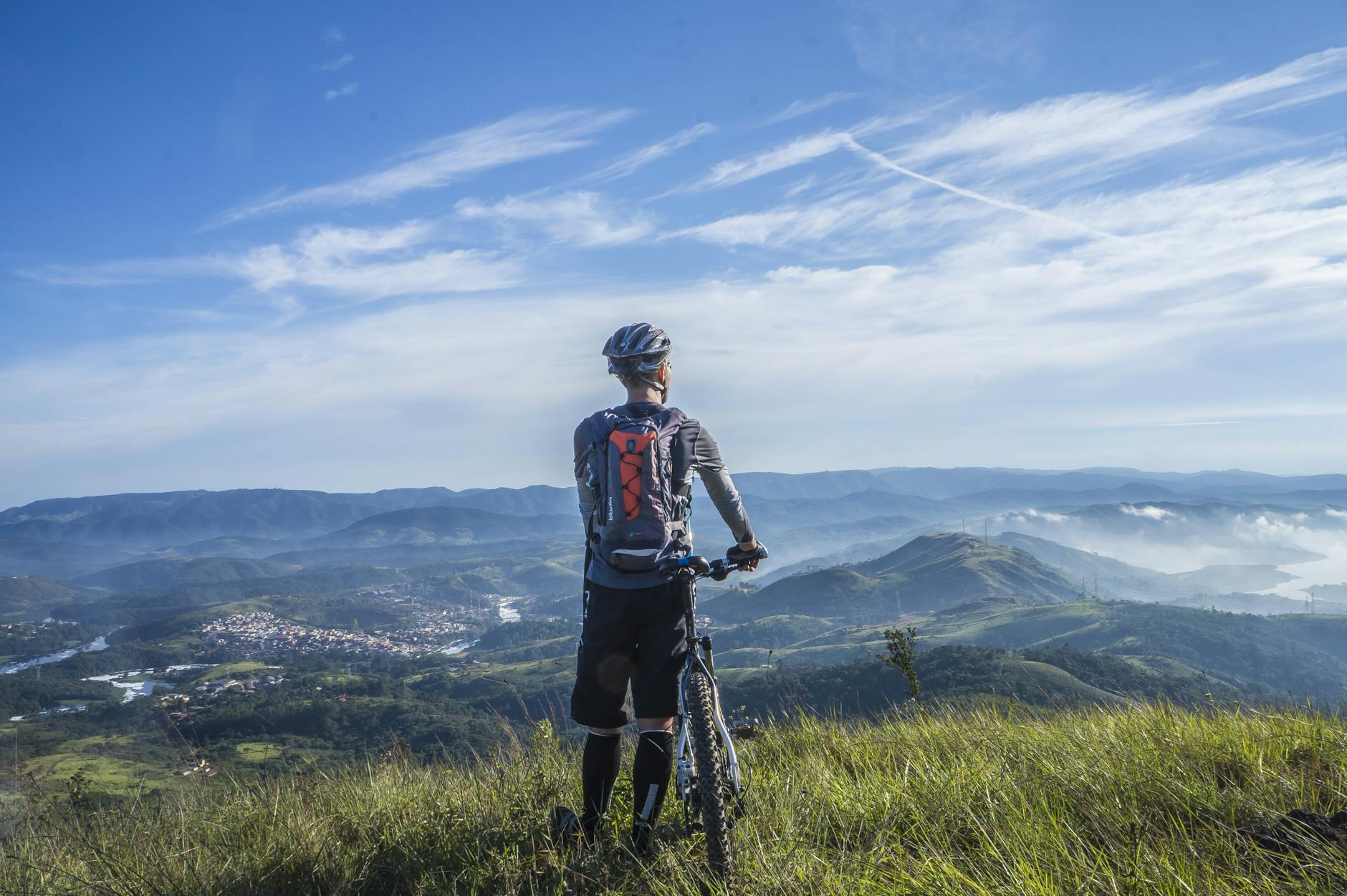 Not care to ruin your new shoes? Then cycling is for you. The sport peaked in popularity around 2012 with Scottish sportsman Chris Hoy gaining a gold medal in the London Olympics. From then on we have seen many lycra-clad enthusiasts donning their helmets and pedalling their way to a better lifestyle.
If you are new to the sport, then try out Loch Ordie in Perthshire. Not far from the humble town of Dunkeld, the route offers a low-intensity 10-mile cycle with beautiful views of the local area. For the more experienced cyclist, why not take on a far long distance, or try your hand at stunningly popular Etape Caledonia. This sell-out event takes either a 40-mile or 85-mile pedal around some of the most beautiful views from Loch Tummel to Aberfeldy. Not recommended for the beginner, the longer route takes cyclists up Mt. Schiehallion before finishing up back in the picturesque town of Pitlochry.
Are you looking for you next active holiday? After this list, we know we are!
Back to all news